Authors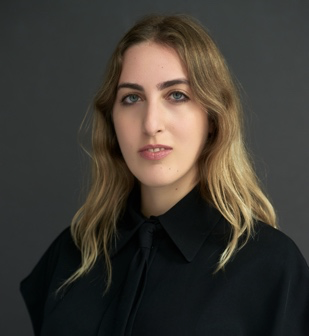 Sarah Teich is an international human rights lawyer based in Toronto, Canada. Prior to co-founding Human Rights Action Group with David Matas, she led her own law practice advising various organizations including Uyghur Rights Advocacy Project, Canadian Security Research Group, Tamil Rights Group, United Tegaru Canada, and CUBA DECIDE, focusing on helping them utilize domestic, foreign, and international mechanisms to seek justice and accountability for atrocity crimes and human rights abuses committed by state and non-state actors around the world. Sarah holds a Juris Doctor degree from the University of Toronto Faculty of Law, and licenses to practice law in Ontario and New York. She is a senior fellow at the Macdonald Laurier Institute, where she focuses on foreign policy and international law. She works closely with Secure Canada. Sarah has received multiple recognitions and awards, including a commendation in 2016 from the Office of the Prosecutor at the International Criminal Court in The Hague, and the 2022 Hon. David Kilgour Global Humanitarian Leader of the Year Award. She was blacklisted by Russia in September 2022.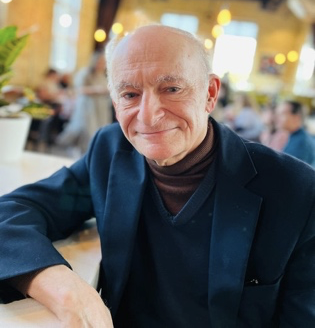 David Matas is an award-winning international human rights lawyer, author and researcher based in Winnipeg, Canada. He has served the Canadian government in numerous positions including as member of the Canadian delegation to the UN Conference on an International Criminal Court; the Task Force for International Cooperation on Holocaust Education, Remembrance and Research; and the Organization on Security and Cooperation in Europe Conferences on Antisemitism and Intolerance. He has been involved in several different organizations, including the Canadian Helsinki Watch Group, Beyond Borders, Amnesty International, and the Canadian Council for Refugees. Matas was appointed a Member of the Order of Canada in 2008. He currently acts as Senior Honorary Counsel for B'nai Brith Canada as well as a legal advisor to several non-profit organizations, including Uyghur Rights Advocacy Project, International Tamil Refugee Assistance Network, Tamil Rights Group, and United Tegaru Canada. He is a senior fellow at the Raoul Wallenberg Centre for Human Rights. He was nominated for the Nobel Peace Prize for his work on forced organ harvesting.
Hannah Taylor is an international human rights lawyer based in Winnipeg. She holds a Juris Doctor degree from the University of Manitoba. At 8, Hannah founded The Ladybug Foundation, a non-profit that raised funds and awareness for those experiencing homelessness, raising millions to support shelters and food banks across Canada. Hannah also helped create Manitoba's Trans ID Clinic to support non binary and transgender Manitobans navigating legal name and gender marker changes on identification. As a law student she worked with Tamil Rights Group to co-author a communication under Article 15 of the Rome Statute to the Office of the Prosecutor at the International Criminal Court. At 10, Hannah was appointed a jury member with the World's Children's Prize for the Rights of the Child. She is the youngest person to be awarded a Meritorious Service Cross (Civil Division) by the Governor General of Canada and was named one of Canada's Top 100 Most Powerful Women in 2007 and 2017, at the ages of 11 and 21. Among other recognitions, she has received the Queen's Diamond Jubilee Medal and The Muhammad Ali Humanitarian Award.